U.S./CANADIAN DISTRIBUTORS LIST
Locate the distributor closest to you. Each of our independent regional distributors is dedicated to providing the best technical support and service for your area. If you buy product from a distributor or dealer outside your area, the convenience of local product support may not be available.
Infrared Dynamics ONLY SELLS through Authorized Distributors, Dealers and Online Retailers.  Call your regional Authorized Distributor for retailers, installation and service, warranty and master dealers near you.
AEI CORPORATION
TEL: (949) 474-3070
IRVINE, CALIFORNIA
AEI – Sunglo Heaters
AEI – Sunpak Heaters
www.aeicorporation.com
TROPIC HEATING
(Authorized Dealer)
TEL: (949) 510-9600
ORANGE, CALIFORNIA
http://www.patioheat.com
TNG Industries
(Authorized Dealer)
TEL: (708) 449-1100
HILLSIDE, ILLINOIS U.S.A.
http://www.outdoorpatioheat.com
Infrared Radiant
TEL: (303) 761-1444
ENGLEWOOD, COLORADO
http://sunpak-patio-heaters.com/
Bolinger Sales Company
TEL: (817) 924-4598
Toll Free: 1-800-886-4598
FORT WORTH, TEXAS
http://www.bolingersales.com
Sunglow Industries
TEL: (703) 870-9916
Newport News, Virginia
http://www.sunglowind.com
Northwest Stoves
TEL: (604) 857-8816
Abbotsford, BRITISH COLUMBIA
http://www.northweststoves.ca
Qualitec Distributors
Calgary Branch
TEL: (403) 258-0022
Edmonton Branch
TEL:(780) 466-6611
toll free anywhere in Alberta
1-800-931-3423
http://www.qualitec.ca/id.html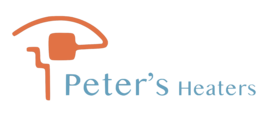 Peter's Heaters
TEL:(514) 898-1953
Quebec/Ontario, Canada
petersheaters@hotmail.ca
http://www.petersheaters.ca/
Bernie's
TEL: (907) 276-8808
Anchorage, AK
Outdoor Concept
TEL: 011.64.9.307.6770
Auckland, New Zealand
http://www.outdoorconcepts.co.nz
Techrite Controls
TEL: 011.61.3.9562.4844
VICTORIA, AUSTRALIA
Japan Taylor Company, Inc.
TEL: 011.81.06.855.2697
OSAKA, JAPAN